Welcome to Utah Karate Institute
Teaching "KARATE SHIN-TOSHI" in Utah for over 30 Year!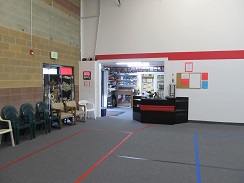 *
*
*
UTAH KARATE INSTITUTE
2440 East 6600 South
Behind Pitchers Sport, Hwy 89
Uintah, UT 84405
(801) 475-7426

Utah Karate Institute is the Headquarters for the Karate Shin-Toshi System.
->"KARATE SHIN-TOSHI"<-
Learn More of The "Karate Shin-Toshi" System Here

We offer Martial Arts classes for all ages and ranks and are dedicated to teaching our students the life skills they need to become sucessful throughout their lives.